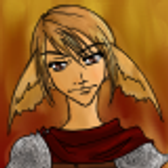 Ardentryst
Game Port
High Feas.
Ardentryst is an open-source free game by Elle Trudgett. It works to combine elements of fighting, arcade, adventure, RPG and sidescrolling games to give the game a very unique genre. Its aim is to provide an enjoyable game to people of many ages from young to old, and to appeal to many types of gamers.
Ardentryst works much like any other platform game in a bigger sense: when you play the game, you move from level to level to play them, and after each, you unlock the next. The goal is, generally, to finish all the levels.
During each level, there are noticeable RPG and fantasy elements, like the HP/MP/affliction statuses, to name a few. Many of these elements have been carried over from traditional RPGs, like buying/selling items, attack/defence/endurance/luck/level-based character development, and of course, many different weapons and equipment to choose from.
The game also incorporates fighting-style combos in conjunction with magic spells for advanced battles.
Source Code / Reference GitHub Repo
Programming language

Python

Dependencies

License

GNU GPL v3

Status

New
← Back to the list